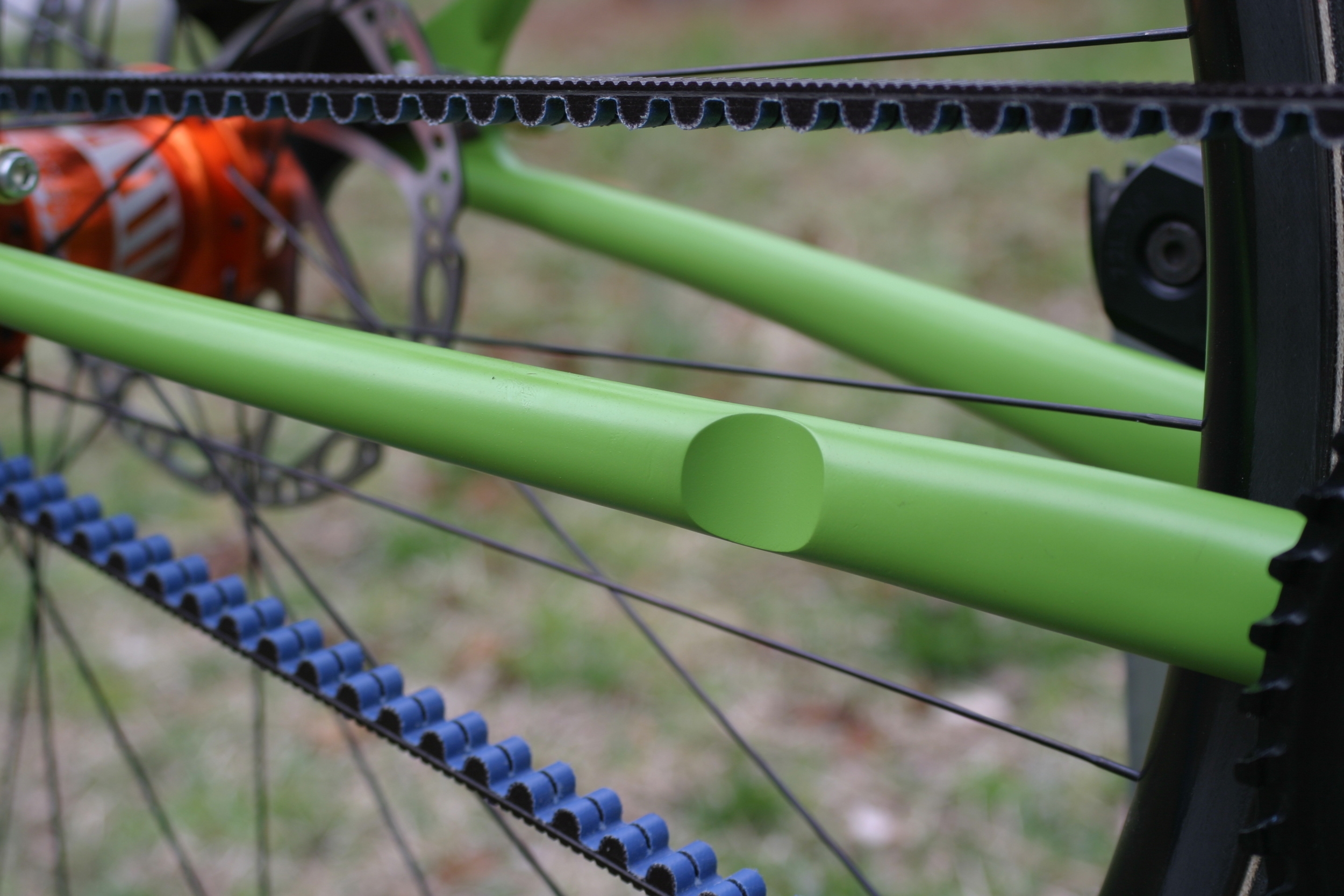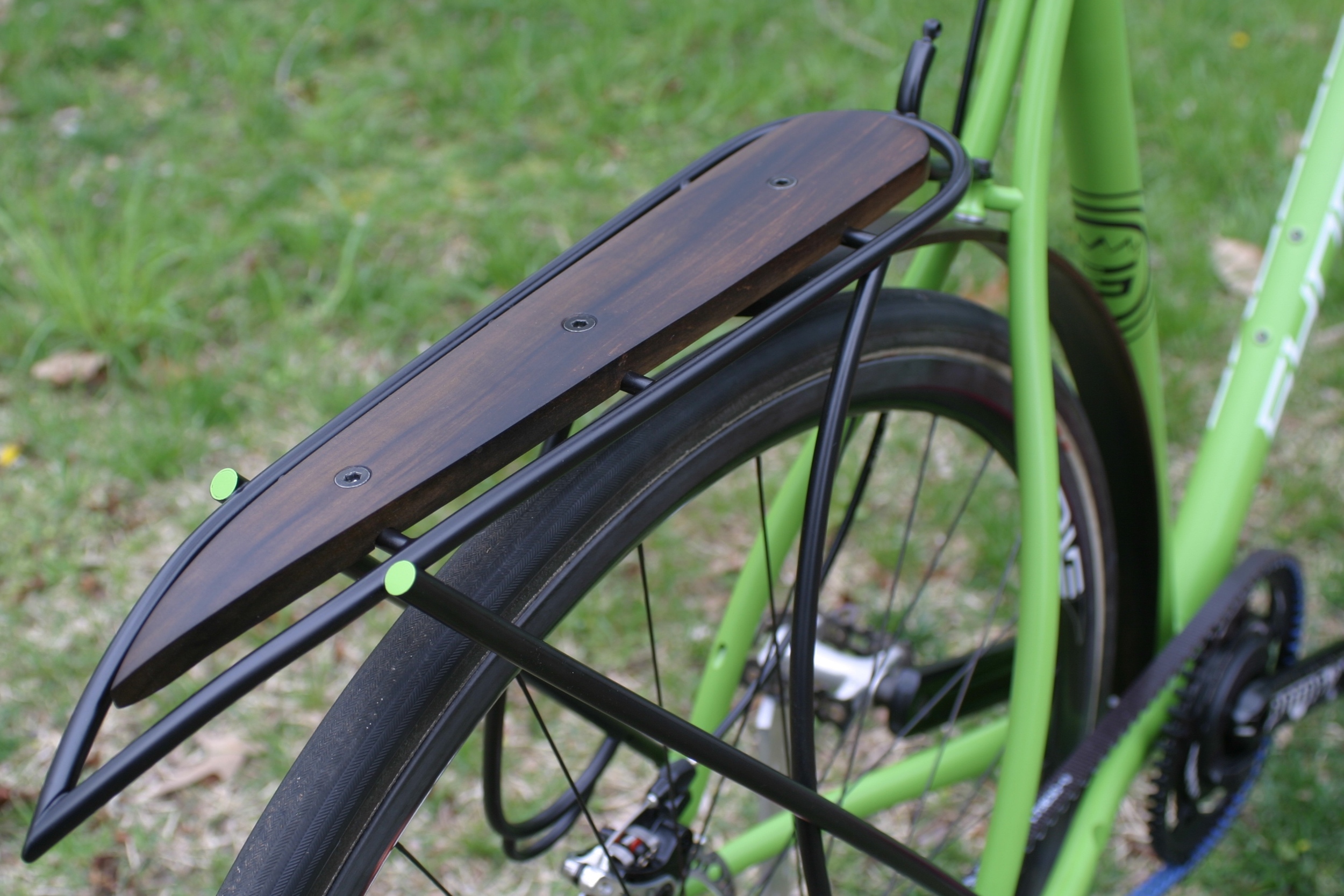 Straphanger CX
For those of you who just need to be on two wheels...the Straphanger is a fillet brazed cyclocross setup that can be as commuter as you want it. Racks? Fenders? Lights? No problem. Or just keep it simple and rock the ice and mud all winter with the supple ride of steel, that's still light when you throw it over your shoulder.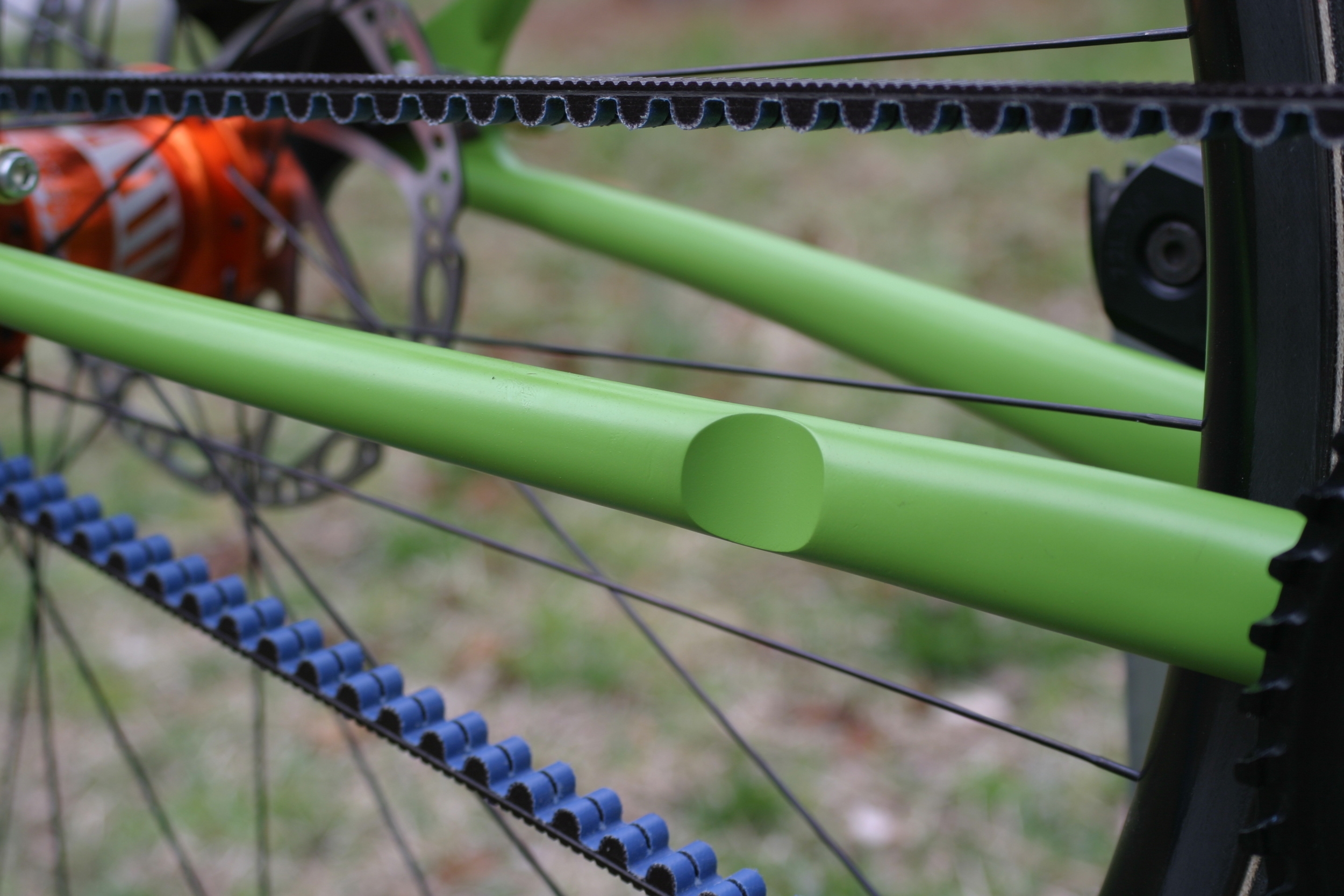 Worry Free Drivetrain
Gates Belt Drive System provides the ultimate in durability, care-free mileage, and weight. Also, riding a Road crank with Disc Brakes is no problem with the miters on each chainstay.
Rear Rack
My racks stand out. Curved lines and black walnut plank build beauty into the fully functional pannier rack. All the while, clearing the disc brake calipers.
Rear Tire Miter
The rear fender nests neatly into the seattube. Extra clearance was built in to allow for larger tires or a larger cog.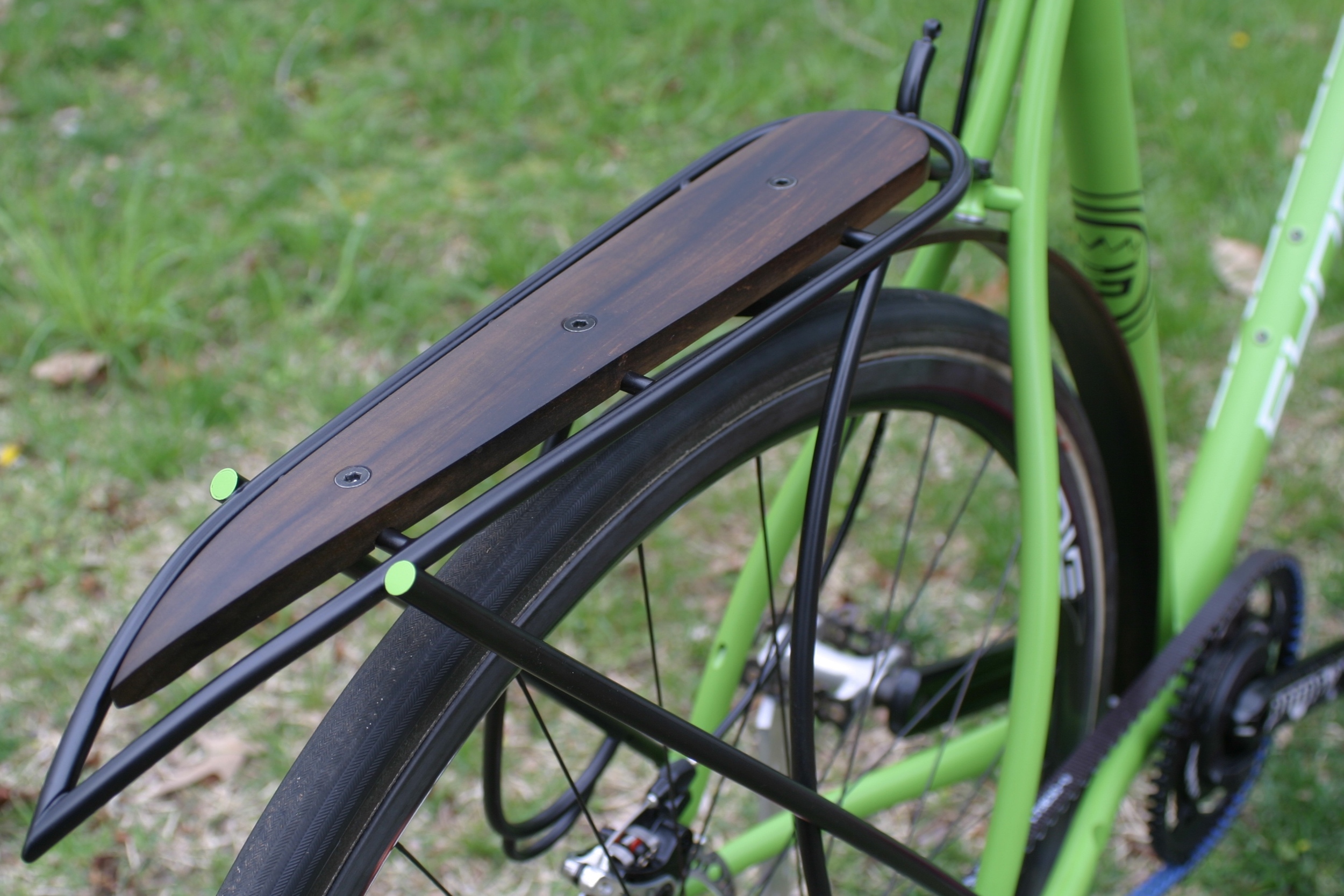 Curvy Rear End
Bendy stays and rear rack add a bit of style to the straight main tubes.
Black Walnut Fenders
Hardwood fenders and integrated fender mounts
Front Fender Mount
The skewer was modified to fix the fender, and the disc tab was used to fix the fender on the other side.
NAHBS - Charlotte
As seen at the 2014 Handmade Bicycle Show in Charlotte NC.
Throwback Hemp
I like to mix new ideas with classic details. Some builds allow more throwback references than others. This one has some hemp wrap to finish off the bartape.