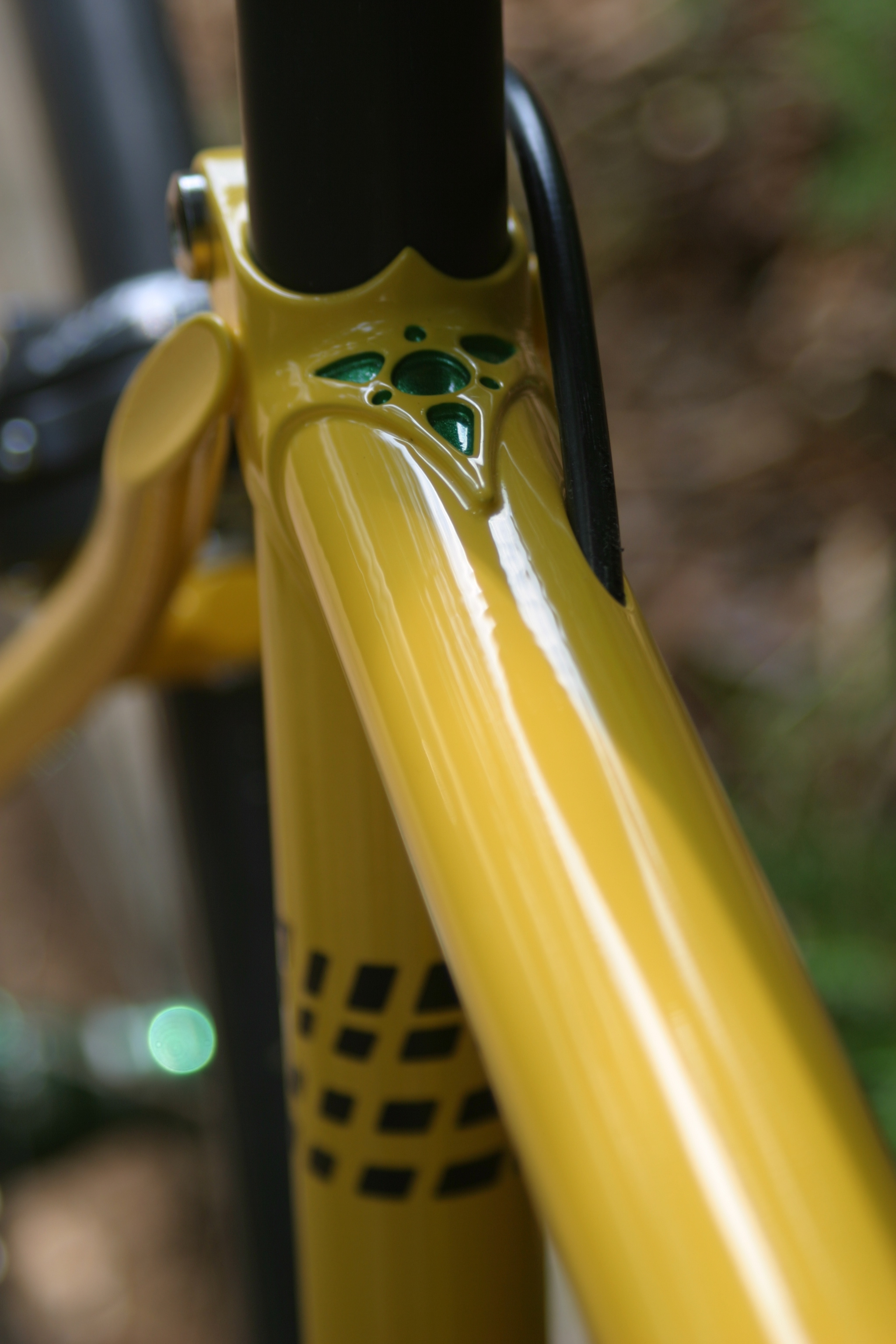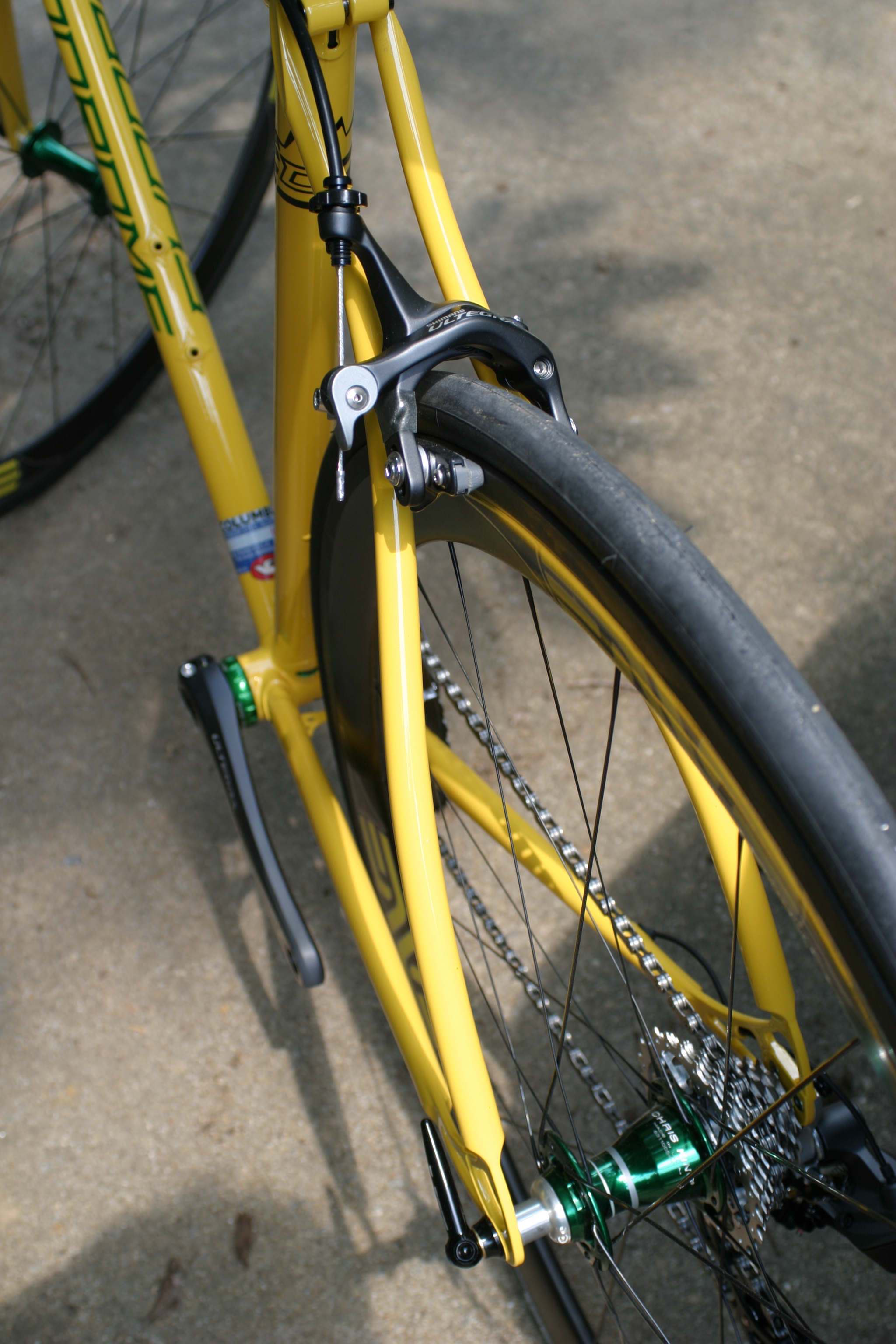 Lugs and Sunshine
For me, nothing is more classic than lugs. Using lugs with modern, lightweight tubing can produce a beautifully classic bike with an impressive ride.
 
Paragon Dropouts
Using long, stiff dropouts required some additional wire routing to keep it clean.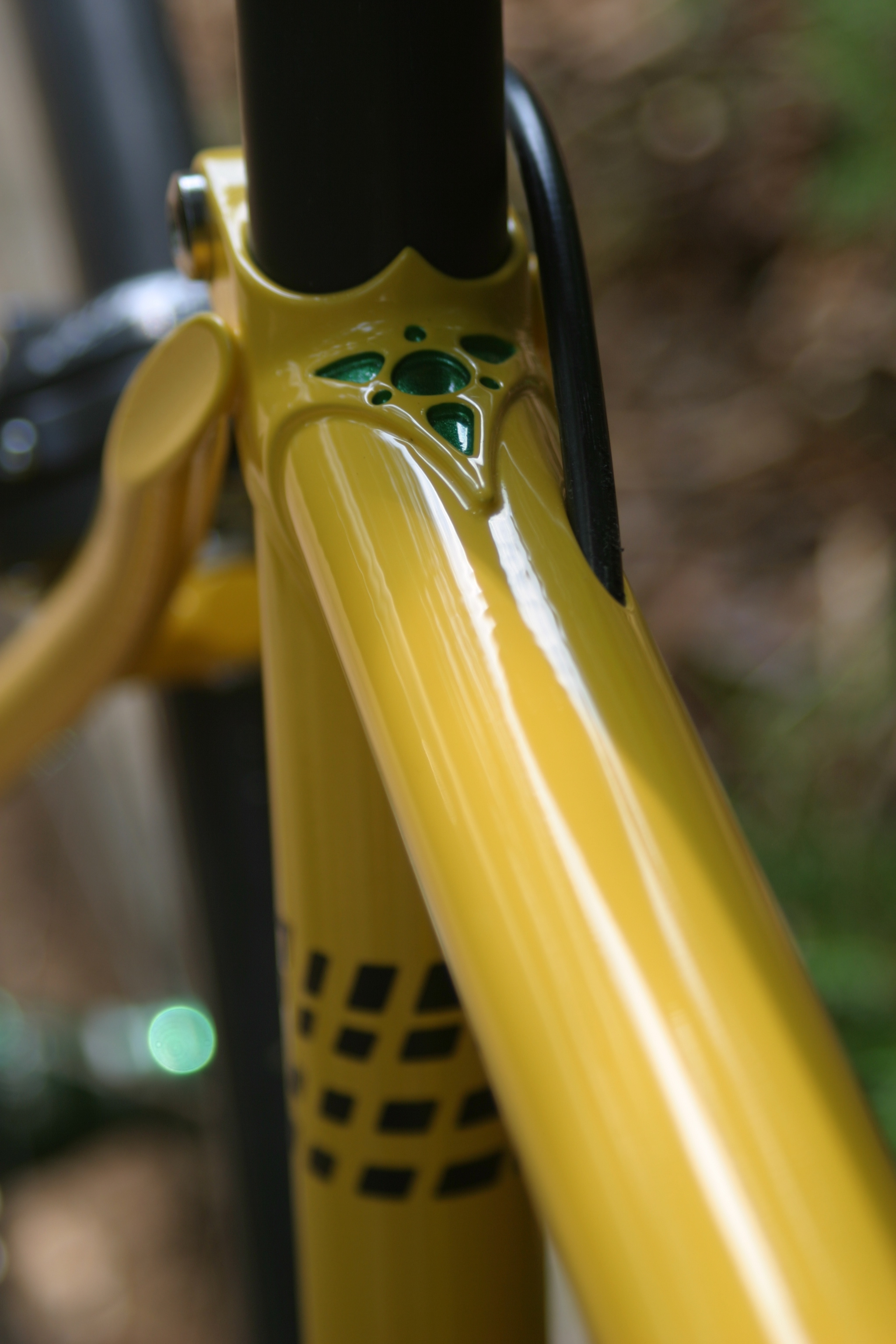 "Traditional" Seat Cluster
Starburst lug embellishments, curvy fish mouthed seatstays, and internal brake cable routing.
Lugged but Light
Mixing old and new is always a good idea. Just because my bikes can have a retro look, doesn't mean you will get a hernia lifting them up or won't have an insanely responsive sprint in a crit. I consistently incorporate throw-back details while using high performance materials.
Internal Cable Routing
Whether you have cables or wires, putting them inside the tubing cleans up the look and utility of a bicycle. Until we have wireless shifting I will keep hiding this (soon to be) dated technology inside the free storage space within the bike tubing.
Internal Cable Routing
When designing bikes for a specific component group, the cable routing can be made to work seamlessly with the components.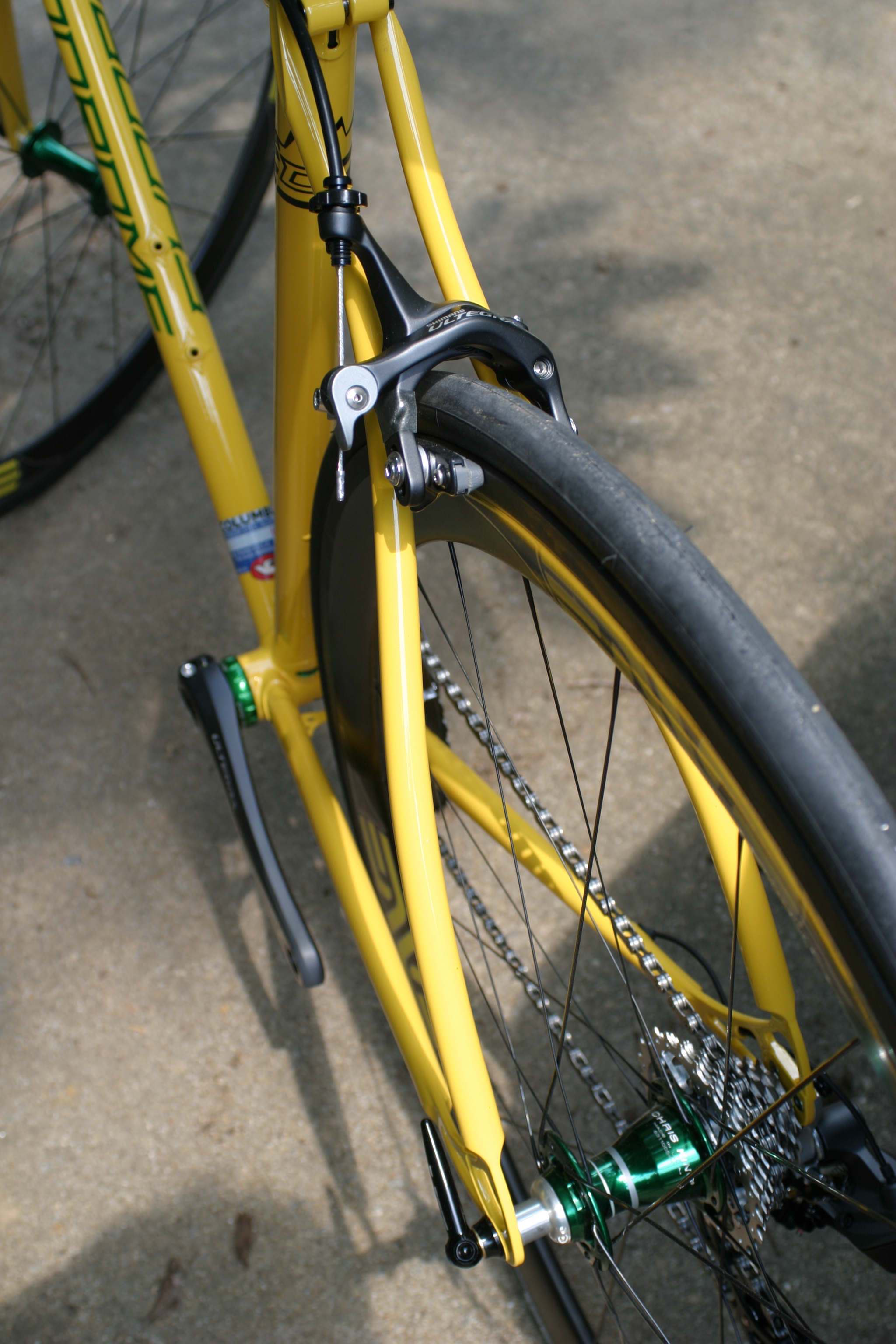 Bezier Stays
The stays on a frame are an opportunity to give a frame a bit of flare. This design allows the stays to step out toward the axle, adding lateral stability to the fram
 
Wiped Headbadge
Stainless steel headbadge adds a nice accent, revealing the metal under the paint.