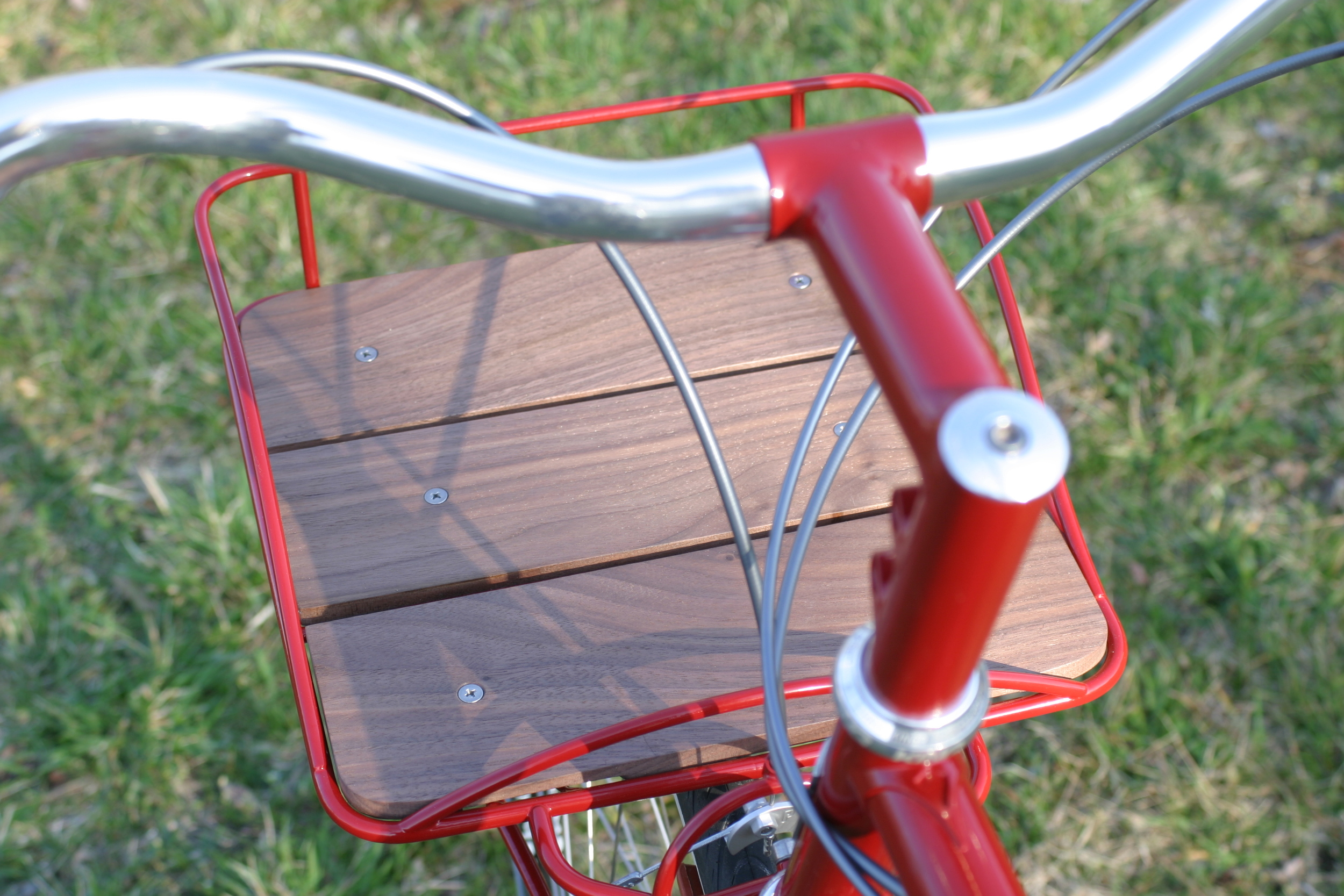 City Bikes!
I love making bikes with mega utility. If you live in a big city, there is no better form of transportation. A bike that has a few gears, but is simple, racks to haul anything from panniers to growlers, and is just comfortable the moment you hop on it. You will be smiling the whole way to wherever you're headed (which probably doesn't even matter). These bikes are a dream for a custom builder. I can get creative with racks, integrate features like lights and generators, and make them as funky as you want.
For Whatever...
This bike was built to cruise town. Grab groceries, dinner, or hit the coffee shop first thing in the morning.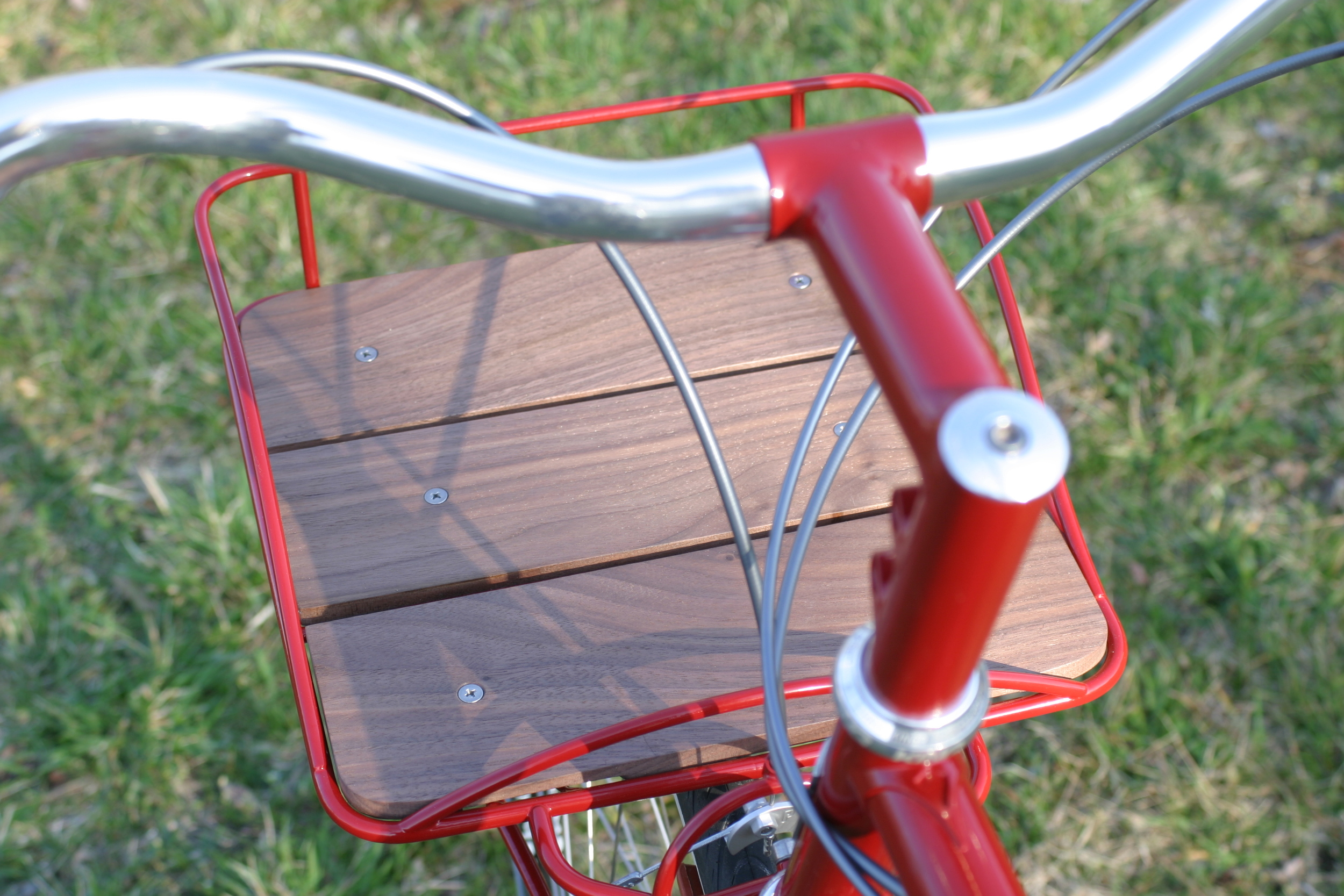 Porteur Rack
A red oak base on the Porteur Rack provides a nice accent to the powdercoat finish.
Load Her Up
The porteur rack provides a large platform for heavier loads. Carrying weight on the front wheel doesn't detract from the ride very much, and you can keep an eye on it.
Cantilever Brakes
Impressive stopping power is provided by integrated cable stops.
Wine Not?
Accents like wrapped leather grips with wine cork plugs just seemed appropriate for this one!
8 Gears
An internal 8 Sturmey-Archer hub provides a clean look while supplying an impressive range of gears.
 
Classic Lug Carvings
I had to go with the deck of cards embellishments on this build.
Rear 6-pack Rack
I love working with wood. The rear rack has a red oak plank, with a white oak stripe. And chainring bolts to secure it.
Headbadge
These babies are stainless steel. I bead-blasted this one to give it a matte finish.
Hardwood Fenders
I make everything...even the fixtures for the fenders. The fenders are red oak as well, one solid piece.