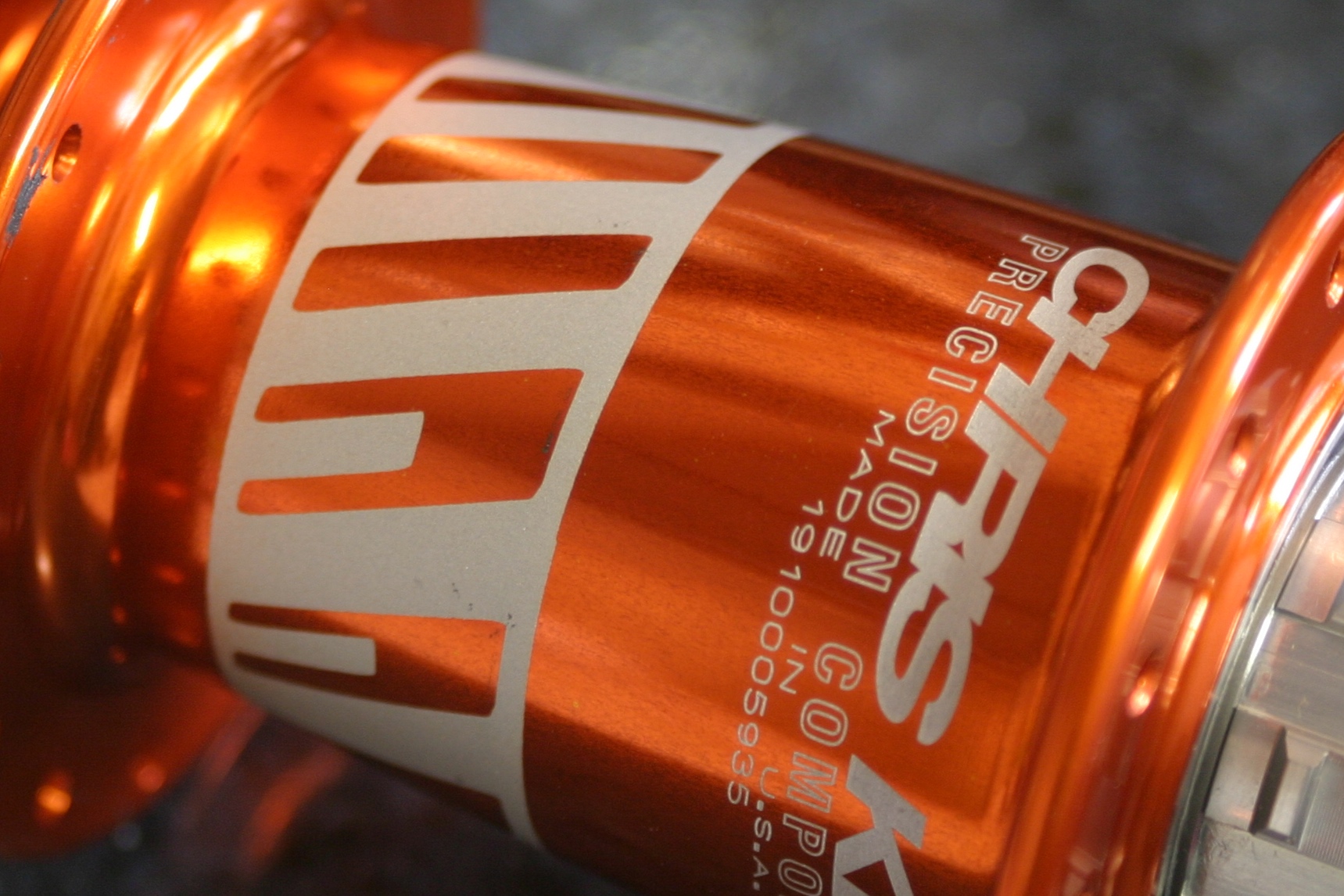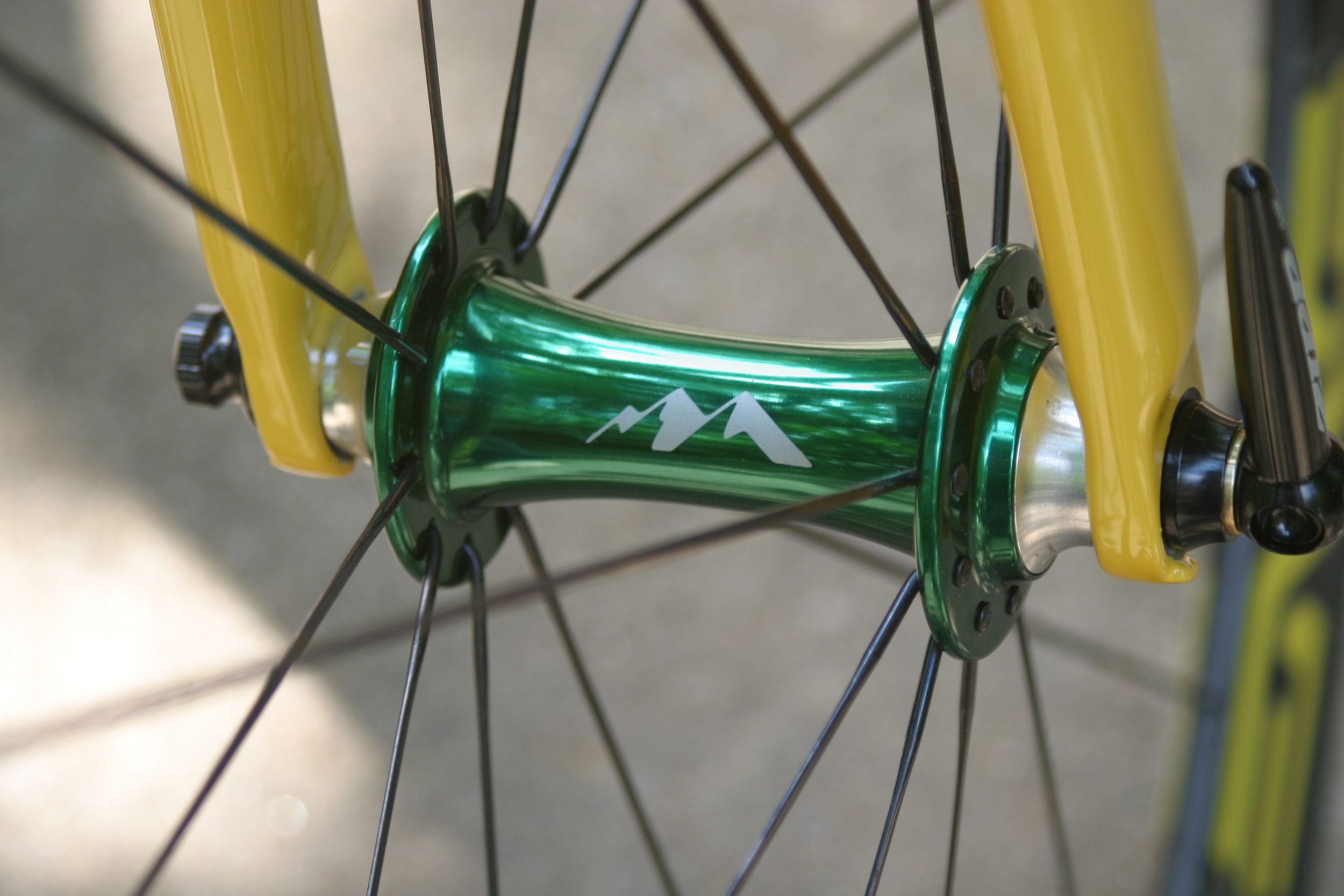 Hub Etching
Custom work continues into the smallest details. A bike is a beautiful assembly of carefully engineered parts that unite to provide an experience greater than the sum of the parts. Customizing hubs is one way I extend the level of detail on every build. This bead blasting treatment simply removes the anodization on a hub shell, leaving a matte aluminum finish that compliments the hub color.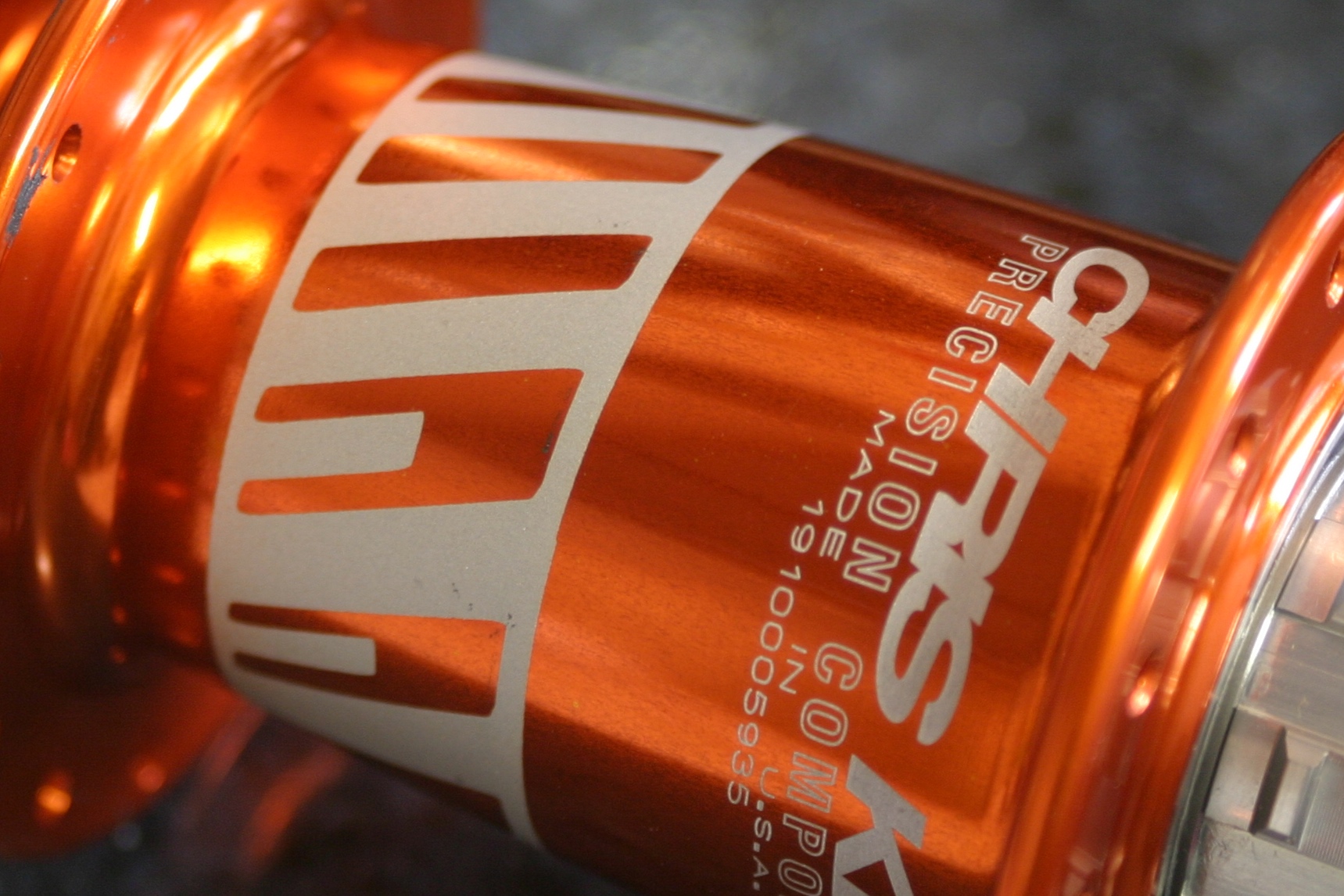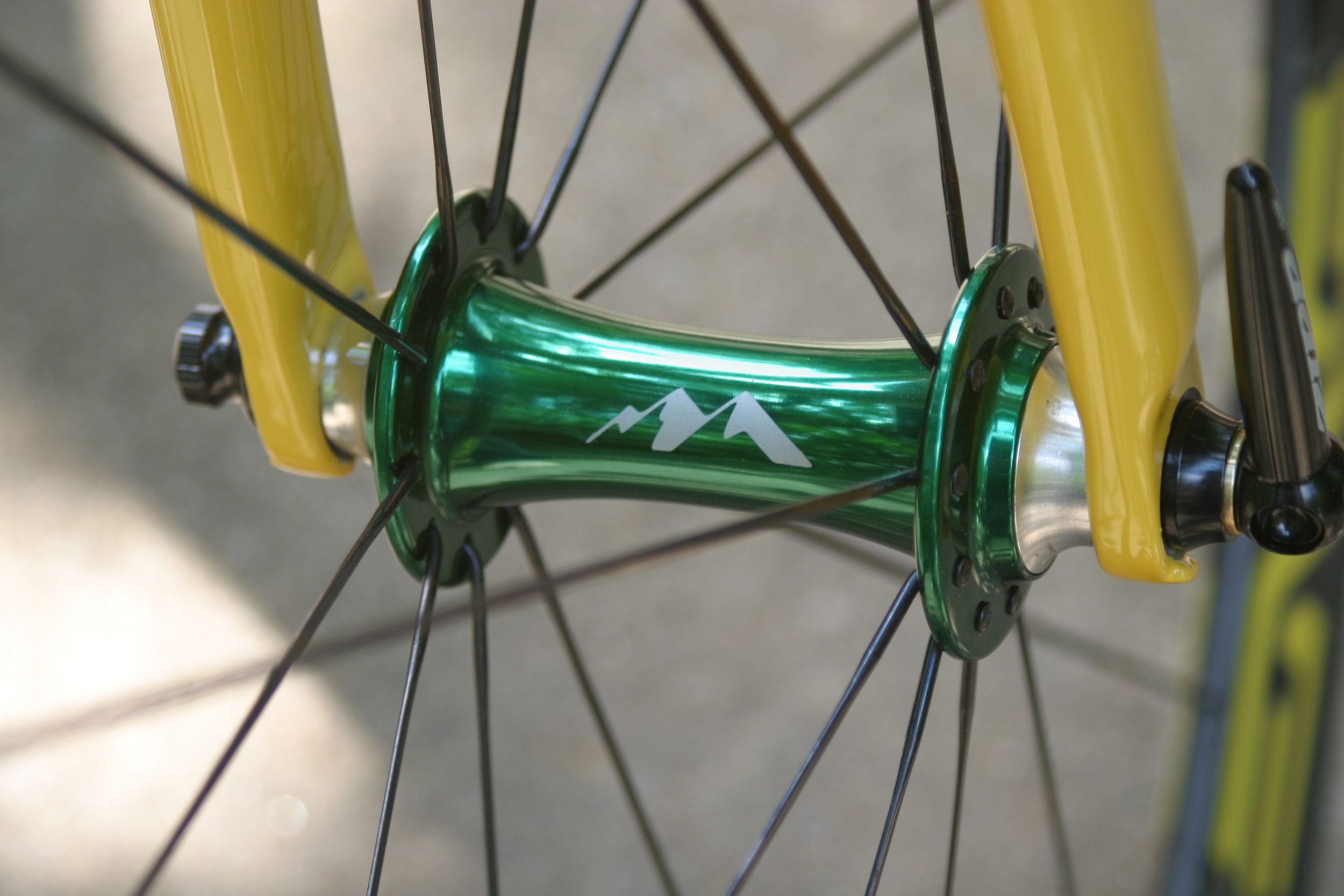 Beadblasting Process
I design a graphic, make a vinyl mask, and use a bead blasting cabinet to abrade the surface of the hub, etching away the hub's finish that is left exposed by the applied mask. The result is a truly custom hub with a graphic of your design or mine. Either way, your wheels are a One Off, and will be the envy of anyone who lays eyes on them.