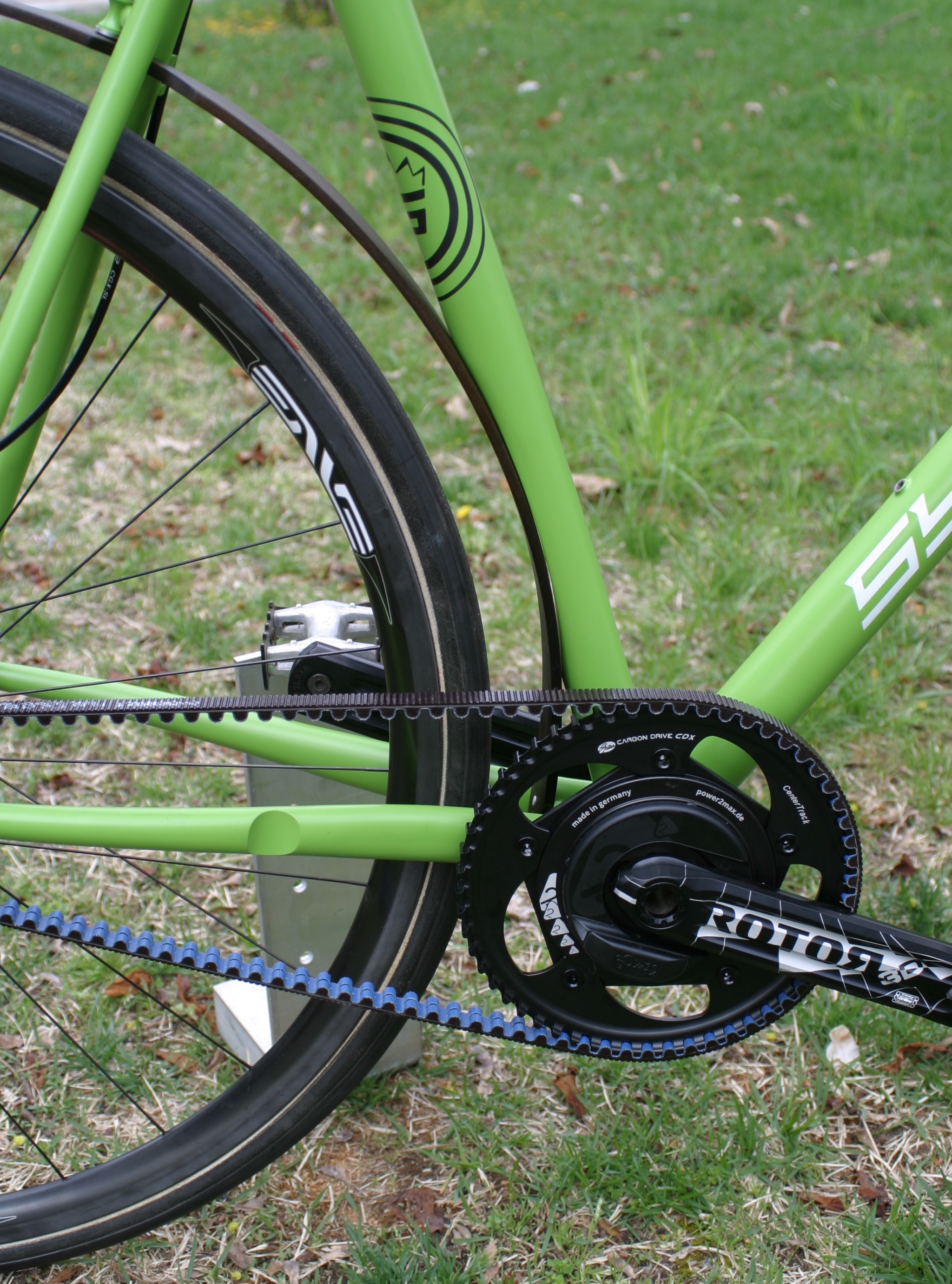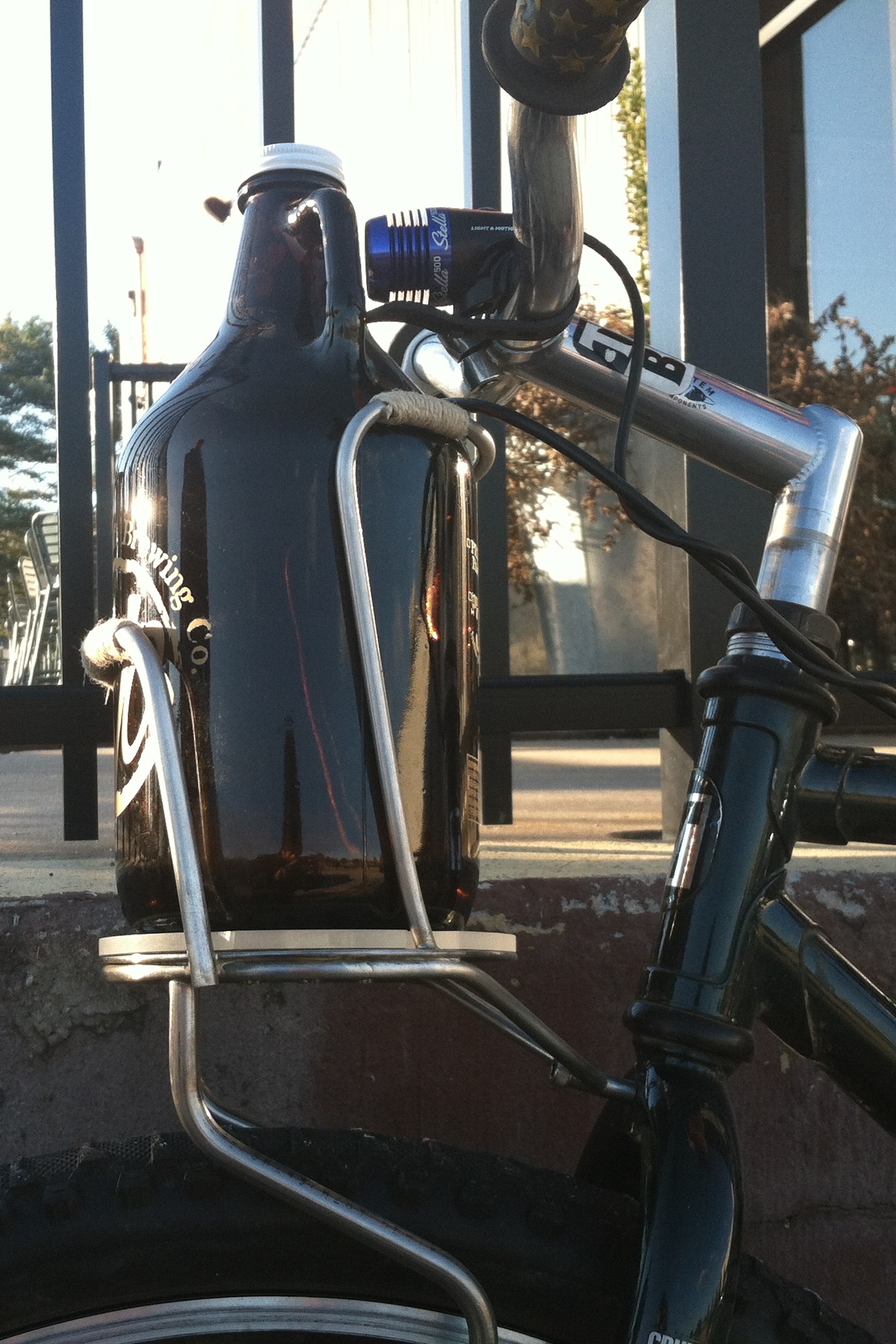 Porteur Rack
Custom racks are one of the most creative and functional aspects of a custom bike. Some possibilities could be: a strong portier on the front for groceries, an elegant rear rack to strap panniers to, or a rack with a very specific purpose with integrated functions like lights. I put an elegant, functional bend on rack tubing, and I like to use hardwood and re-purpose used parts like brake rotors. The result is a beautiful & functional compliment to a custom frame.
6 Pack Rack
Designed to fit a sixer, just strap it down and off you go.
Porteur Rack
This rack has red oak slats, and integrates the cantilever brake cable stop to keep it clean.
Rear Rack
I have a hard time putting straight tubing on racks. This rack is a good example of a functional, pannier worthy, style point that looks as good with gear strapped to it as it does without.
Rear Rack
The legs flare out to provide clearance for the disc brake caliper, while the black walnut top makes a beautiful accent, while providing a light and strong top surface.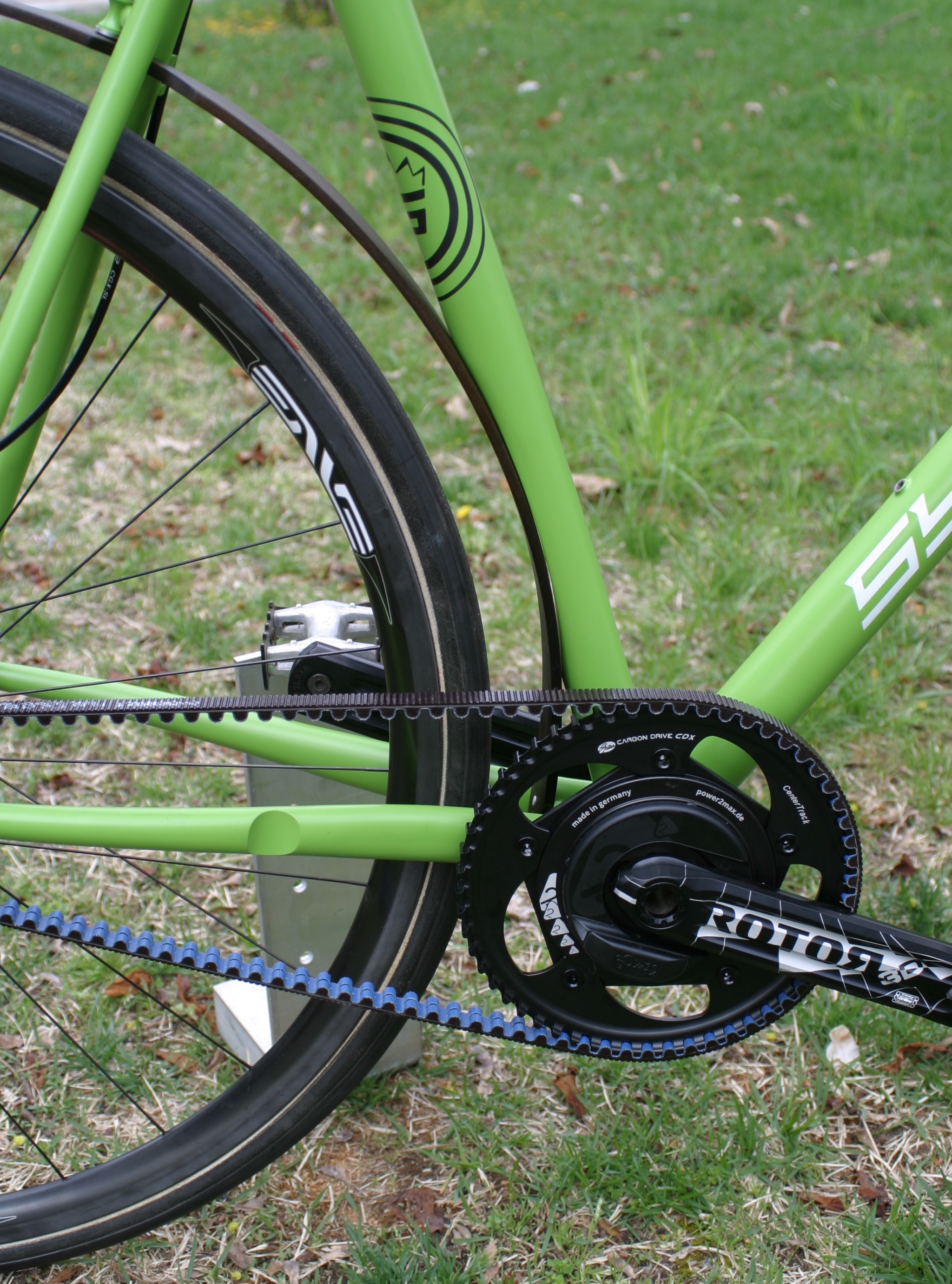 Fender Integration
For CX style geometries, keeping the chainstays short can be achieved through careful, tedious relief of the seattube. This also provides a nest for the rear fender, which is black walnut on this build.
Fender Integration
Another look at the nested rear fender.
Front Fender
Front fenders can be challenging to mount, such as on an ENVE CX fork. This issue was dealt with, through careful integration of the QR skewer and the disc tab.
Growler Getter
Roll up to your local brewery or tap-house with a growler on the bow. This rack is one of the many creations I have designed out of necessity.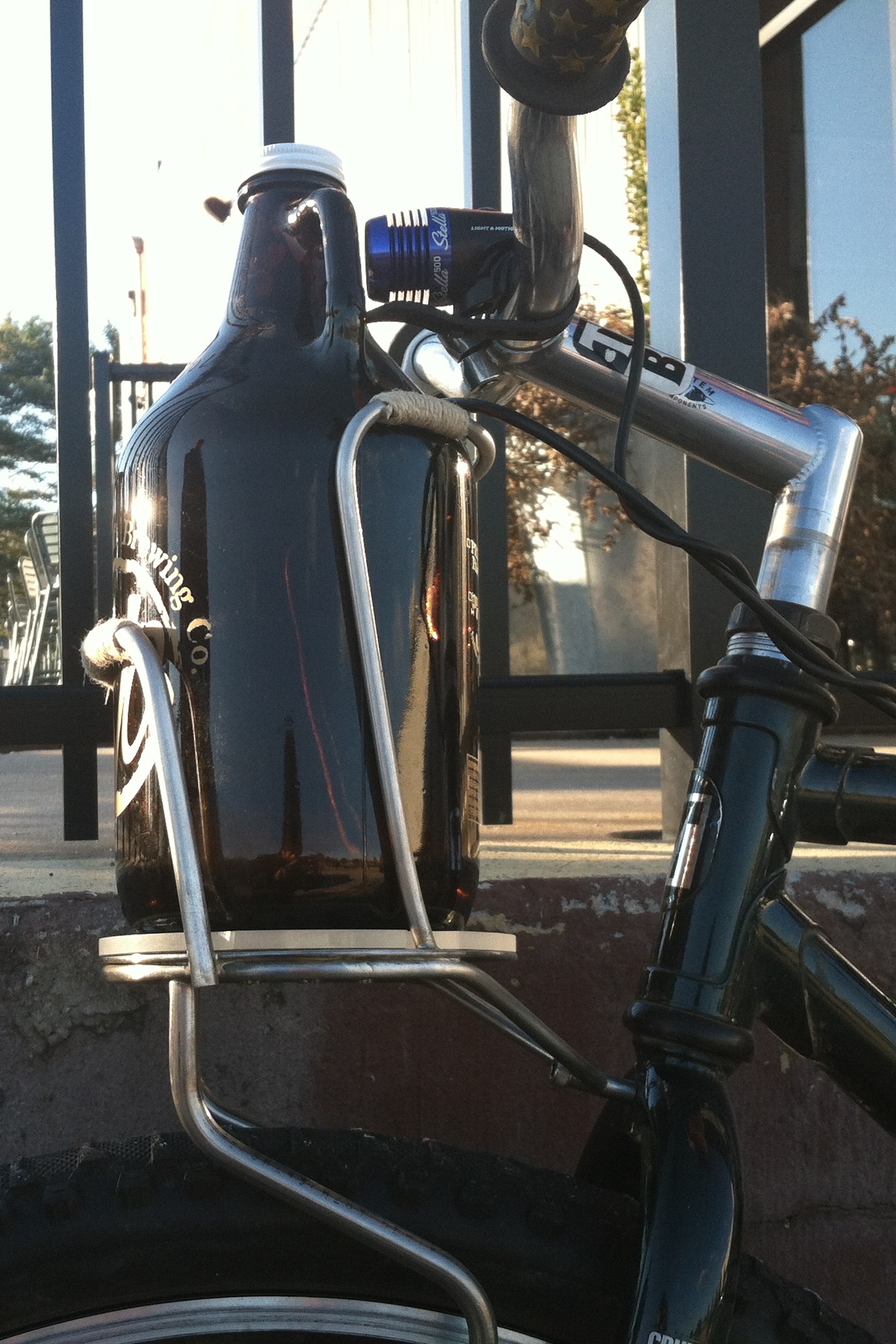 Growler Getter
Extensive field work has been done to ensure the product is road worthy. Bringing home Evo is sans problem with this rack...whether the sun is still up or not.
Growler Getter
Re-purposing used bike parts is routine in my shop. Like using an old brake rotor for the base plate on this rack, with plexiglass on top to expose it.