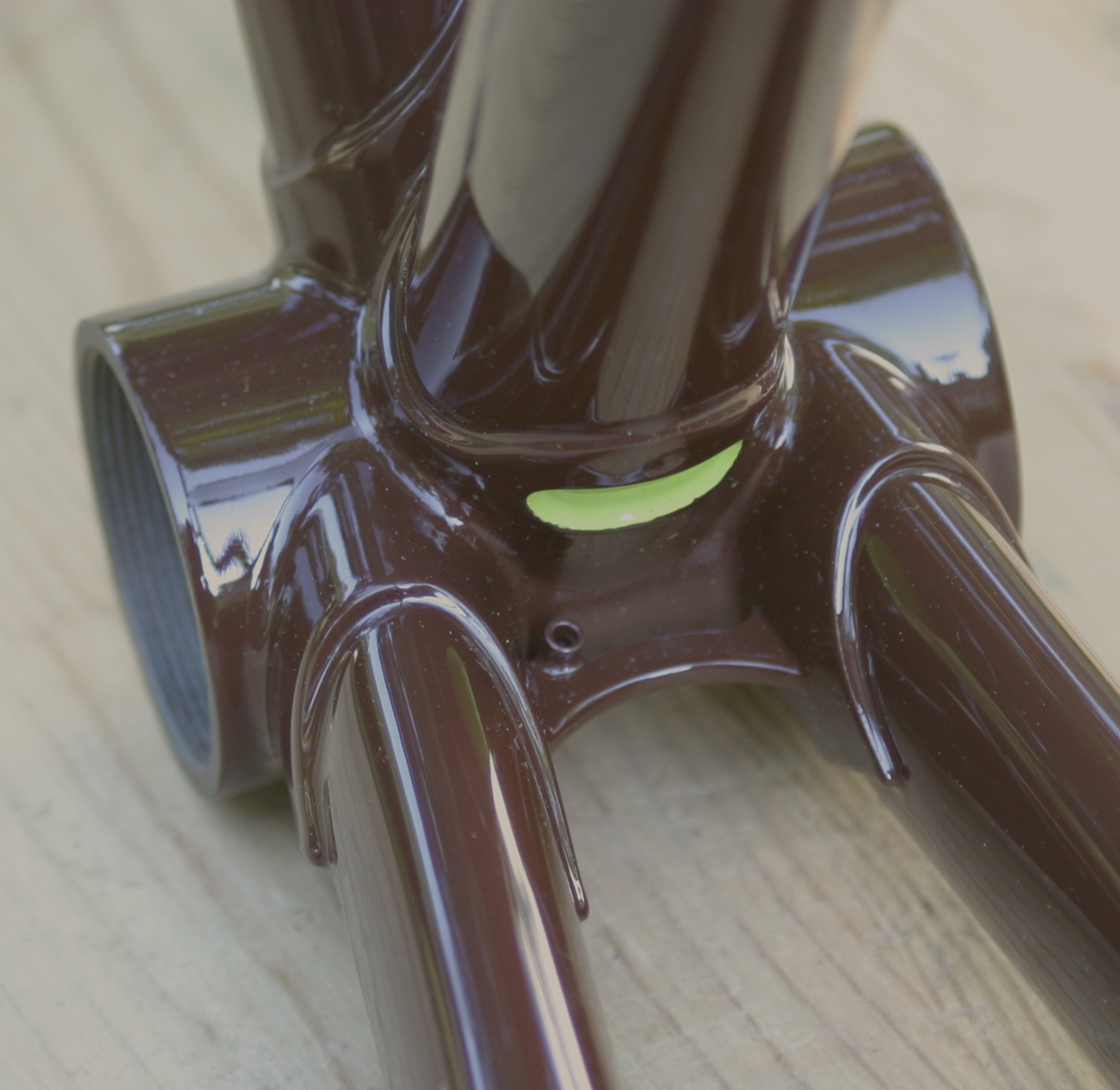 Steel is Real
As the carbon crazed world of road bikes gets lighter and more computerized, there is something very comforting and classic about a steel frame. Steel has such a nice ride, and with the current steel tubing technology, tubes are harder and thinner (lighter) than ever. It's possible to blend the new and the old, and that's how I work. I like to reference the past and innovate at the same time. I like to keep things simple and clean, while incorporating function. And above everything, a beautiful bike that is made for you.
Bezier Stays
The stays on the frame are an opportunity to give give it some personality. This design allows the stays to step out toward the axle, adding lateral stability to the frame, and a sexy rear end.
Tire Miter
Whether you like the curvy seatstays, or the tire miter that facilitates it, this rear end is sexy. If you're in a paceline or riding through traffic, anyone that catches a glimpse of you going by will want you to come back for a closer look. It's not just about what you can see, sometimes it's the subtle details that make a difference.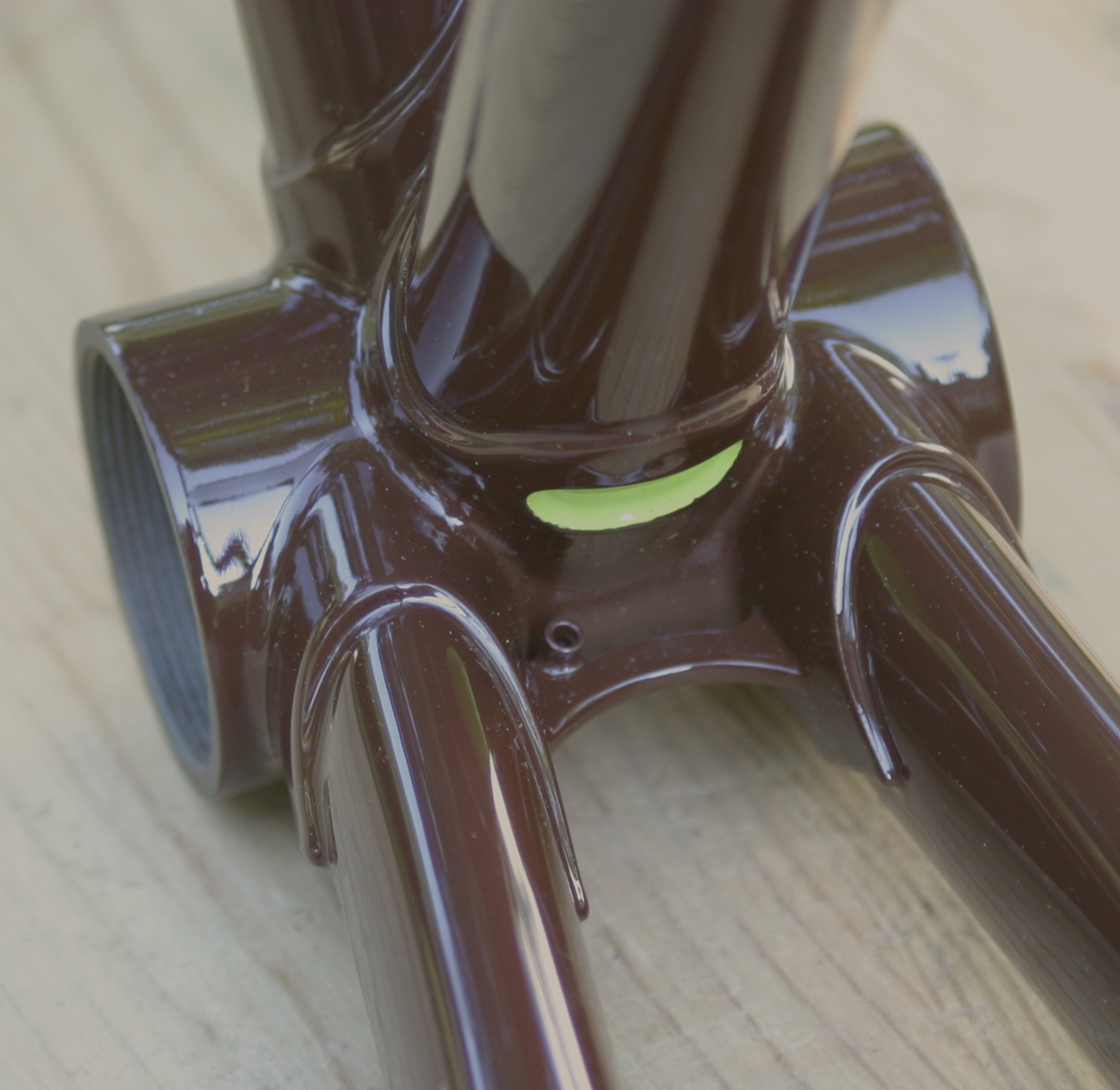 Permagrin Cable Routing
As the name implies, shifting will make you smile when your cables run through buttery smooth stainless steel tubing. I don't think the custom details should stop being employed just because some factory in china makes a billion plastic BB mounted cable routing thingies a day. Keep it custom!
 
Bezier Stays
The back end of my bikes tend to take this shape. They squeeze together behind the seat binder, getting skinniest at the tire and rim, only to flare out again to meet the dropouts. The reasons for this shape are many, and include aesthetics, lateral strength, and aerodynamics.
Clean Cable Routing
Internal cable routing cleans up the frame. Also, positioning cable stops in strategic positions improve shifting and aesthetics.
Old School
You gotta love some old school. I love to mix throwback details with new ideas. Some old school details as simple as hemp wrap reference the traditional ways of our pedaling forefathers.
 
Seatstay Squeeze
The stays sweep inward to hug the tire, then back out to increase lateral stiffness at the rear end.
Rolling Art
My goal is to make a bike that you will love, that wants to be ridden, and will last forever.